4 tags
Watch
4 tags
8 tags
Klosterman On "Louie's Brilliant Second Season" →
4 tags
Watch
Violens - "It Couldn't Be Perceived"
5 tags
4 tags
4 tags
3 tags
4 tags
Où est Charlie? →
Where is Waldo in Real Life? (h/t Public School)
5 tags
"The point, it seemed to me, was that politics isn't all there is to life,..."
– Moderation In The Defense Of Sanity Is No Vice. Most Of The Time. - The Daily Dish | By Andrew Sullivan (h/t to Jed)
7 tags
Phil Elverum: Print Pioneer of the Pacific... →
h/t to Flux=Rad: Great piece about Phil Elvrum (Mt. Eerie, Microphones) at Bang Back.
8 tags
Watch
James Blake: "The Limit to Your Love (Feist cover)", directed by Martin de Thurah. I've been hoping and waiting for an official recording of this cover for over a year now, since first hearing and being crushed by the opening few minutes of James Blake's contribution to the Electronic Explorations Podcast. So I'm incredibly thrilled to find out that it's going...
3 tags
5 tags
5 tags
4 tags
Watch
Here's a mesmerizing new video for Violens' track "Acid Reign (In the Trees Mix)". It was directed by Chairlift's Caroline Polachek, who you may remember already collaborated w/ Violens member Jorge Elbrecht for that incredible Bieber headtrip under the SGINNED psuedonym. Love the unwavering closeup, the bleached out colors and ghost trails. And that dangly earring,...
6 tags
The Pale King →
The Pale King gets a cover & a release date (April 15, 2011)! (h/t to @jnonfiction via kottke.org)
5 tags
ESSENTIAL LSTN #5: TWIN SHADOW
Slow MP3 / VIDEO / BAND
7 tags
Watch
EXPLORATIONS: DETROIT LIVES From the trembling walls. It's a great idea!  Everything you want. It's a great idea! Once a great place Now a prison. All I can say. All I can do.   Sufjan Stevens  "Detroit! Lift Up Your Weary Head (Rebuild! Restore! Reconsider!)" Johnny Knoxville drops into Motown to meet a few people who are making some waves in an effort to revive the...
3 tags
4 tags
5 tags
4 tags
Frank Chimero: There is a Horse in the Apple Store →
There is a horse in the Apple Store and no one sees it but me. I think, "Why?" What is the villain here that blinds all of these people to this situation? Am I nuts for thinking this is exceptional? Does anyone else see this? Did I accidentally drop acid and not realize? I must take a photo….
5 tags
6 tags
Watch
Washed Out "Hold Out"
4 tags
5 tags
5 tags
Watch
prizes: I'm honoured once more that Jamie Harley has brought my song to life. Here is 'Rumours'.
4 tags
Violens Summer Mixtape →
Don't know how I missed when this up. I was keeping an ear out for it for quite awhile and nothing ever went up. Then I don't get any e-mails or Twitter updates from them for awhile, I randomly poke my head in on their website again this morning, and there it is! TRACKLIST: 1. Violens - Acid Reign (Violens "In The Trees" Mix) 2. Violens - Never Let You Go (SGIN of...
5 tags
3 tags
The Best of the #indiefantasyfootballteams Twitter... →
More of the best ones at Sound of the City.
10 tags
Bigger Than the Game →
Just added Michael Weinreb's Bigger Than the Game to my book queue, after reading an interview with Weinreb at Sports Crackle Pop. I mean, I remember reading McMahon: The Bare Truth About Chicago's Brashest Bear while I was in fifth grade. I carefully kept this card double-protected in soft nylon and hard plastic. And don't get me going on Tecmo Bo. This book'll be right...
4 tags
Consider the Lobster →
As the 63rd Annual Maine Lobster Festival is right around the corner (August 4-8), I beg you to – either for the first time, or once again – please Consider the Lobster.
3 tags
Back to the Future 2 Concept Art →
Go to Public School to see more of the radness.
4 tags
Craig Kilborn on ESPN, Women in Late Night, and... →
With FOX's trial run on The Kilborn File winding down, we could all do better to spend a little more time getting to know Kilby. Fingers crossed that FOX decides to renew the show.
5 tags
Aquarium Drunkard, Sevens: Hum/Stars →
Check out the latest entry in Aquarium Drunkard's Sevens series, which reflects on legendary 90s-alternative band Hum and their big radio hit, "Stars". How awesome was this band? There was a year when I was in college when I was absolutely obsessed with them. I remember during a visit home to NH, I attended WAAF's Big Field Day 1998 concert in Lowell, MA with some...
6 tags
The Ballad of Colton Harris-Moore →
It would be well worth your time to read this fascinating article from the January 2010 issue of Outside Magazine: Bob Friel's The Ballad of Colton Harris-Moore. Friel has been following the story of Harris-Moore for a long time now. The article is basically what got Friel the book deal for Taking Flight: The Hunt for a Young Outlaw (in the works), the film rights of which were recently...
5 tags
ESSENTIAL LSTN #4: ONRA
Long Distance [ft. Olivier Daysoul] MP3 / VIDEO (ALBUM TEASER) / BAND
5 tags
We Are All Witnesses, Sadly
"Only in America could we keep inventing reality TV that fantastically outshames the previous low mark. A prime-time event? To announce a free-agent signing? And don't point out that some proceeds go to charity. You want to give to charity, quietly write a check. Don't get a network to do it for you so it gets to pump its shows and you get to shower yourself in international...
5 tags
In Defense of: Craig Kilborn →
Kilborn is smug, sarcastic, probably likes the sounds of his voice too much and isn't always fully engaged with the people he is interviewing. I have to point out here that I think these are positive traits, not shortcomings. He's doing his own thing, and I appreciate that.  Kilborn is not another cookie-cutter host, one who is going to come out and do a monologue, then go to a...
6 tags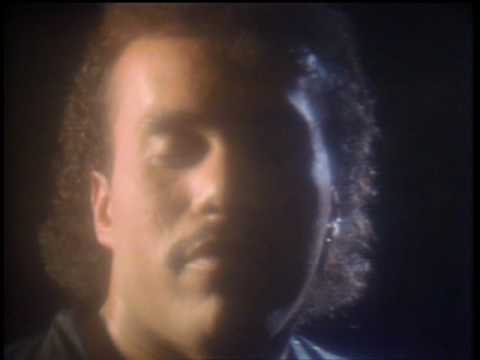 5 tags
Bill Simmons: "Soccer Is Ready to Capture Our... →
Great article by "The Sports Guy." Really sums up a lot of what I've felt while watching the Cup so far. I even got a hint of chills at the end of the story, as he was recalling the reaction by fans across the country after that Donovan goal against Algeria in injury time. That doesn't happen very often to me (if ever at all) while I'm a reading a piece of sports...
3 tags
Phil Selway: "By Some Miracle" (free MP3) →
Hello I just wanted to let you know what I've been up to recently in my idle moments in Radiohead. Over the past year or so, I've written and recorded an album which I've called Familial. It will be released on Bella Union on 30th August, except for USA and Canada, where it will be released on 31st August through Nonesuch. If you'd like to download a free track from my...
4 tags
Watch
Breaking Bad is now on ABC! (via Aziz is Bored)
5 tags
ESSENTIAL LSTN #3: VIOLENS
Acid Reign MP3 / BAND
6 tags
6 tags
6 tags
6 tags